The camera is one of the most sought after features on any smartphone today, as they're more sophisticated and offer better resolution and picture quality than original camera phones.
Besides the default camera app on your iPhone or Android smartphone, there are plenty of alternative, third-party apps you can choose from to supercharge the quality of your photos.
However, narrowing your search to find the best camera app for your personal use can be a daunting task.
We did the legwork and found the best camera apps you can use for your Android or iPhone device in 2019.
Best Camera Apps for Smartphones
Cymera
This camera app is for beginners or casual photographers who want to jazz up the quality of their photos.
It doesn't bog you down with a boat-load of features, but has essentials like auto retouching tools, selfie filters, seven different lens options, and a variety of shooting modes.
Cymera has built-in sharing features so you can upload your photos quickly onto social media pages like Facebook or Instagram.
If you constantly edit your photos, the camera app gives you a variety of editing tools, plus collages, stickers, and skin correction tools. You can also edit photos from other apps like VSCO and Camera360.
It is available for both Android and iOS devices.
VSCO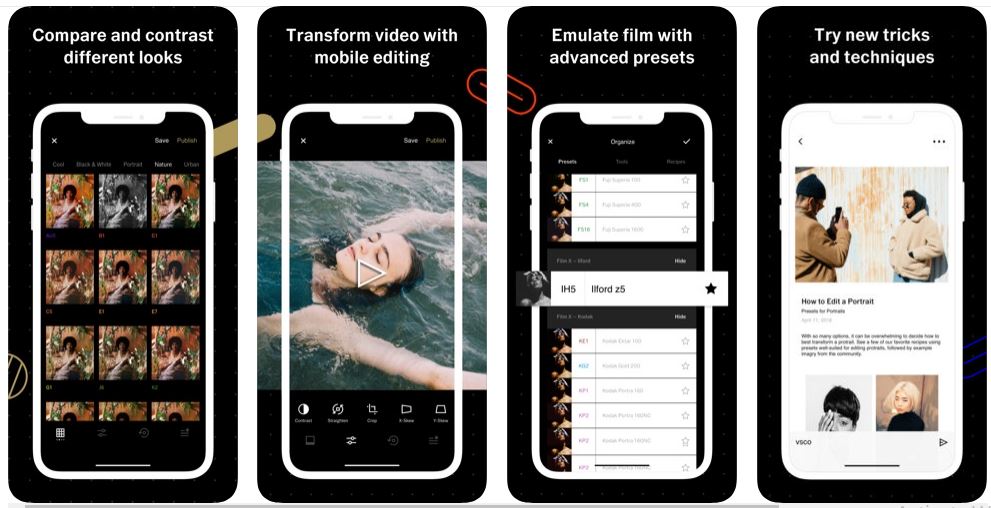 This is one of the most popular camera apps, known for its great editing results both on Android and iOS devices.
The app is feature-packed with hundreds of enhancement presets, and powerful tools that allow you to shoot in RAW mode, adjust white balance, ISO, and exposure manually.
Advanced editing tools are available, plus filters, mobile video editing and advanced video presets, photo filter presets, and detailed color adjustments.
If you want to share your photos, or tips and tricks, there's a VSCO photo community where you can connect with other photography hobbyists, and participate in photo challenges.
You can download VSCO for free, but to get the full functionality of the app plus the creator's community, you'd have to pay an annual $19.99 subscription. This also gives you access to every other tool in the app.
Camera+ 2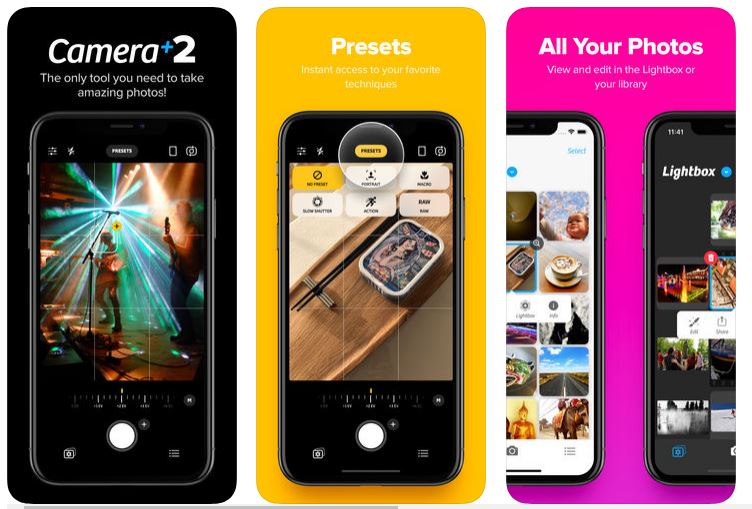 This is a relaunch and complete rewrite of the Camera+ app, and comes with too many features that give its users plenty to work with.
Among these are manual or automatic settings for focus and exposure, file saving formats (including RAW), basic editing tools like filters and cropping, and a Lightbox area to review photos. The latter syncs to iCloud storage for iPhone users.
This camera app for iOS, is a combo of simple and complex editing tools, giving each user, whether newbie or pro something to write home about.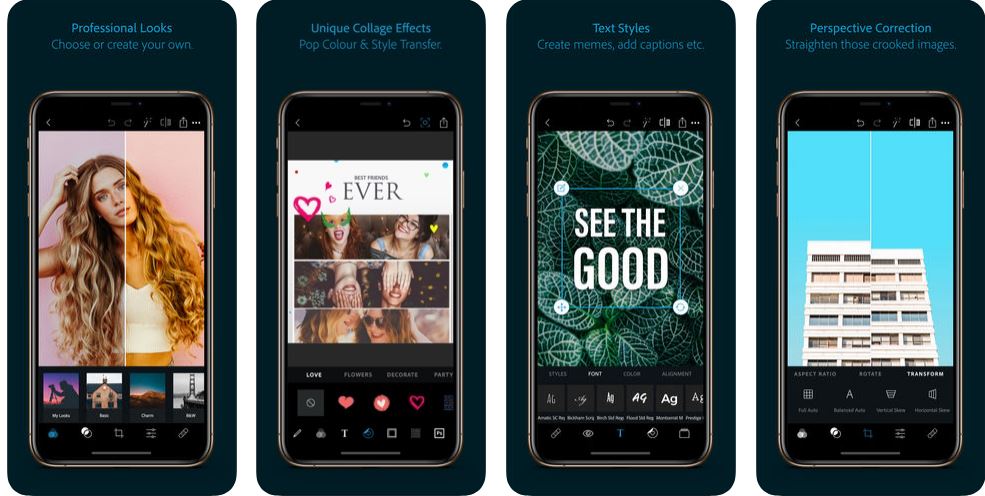 Adobe's Photoshop Express brings its powerful professional photo editing software to smartphones.
While the full version of this app may be heavy for mobile devices, it can fit into and work on your smartphone.  And even though it may take some time to learn how to use it, you're assured of getting the best photo editing results.
You can upload photos either from your smartphone or the cloud, and use Photoshop Express features like pop color, collage, auto-fix for adjustments, or add watermarks, to your photos.
This free to download camera app is power-packed, and offers basic and advanced editing tools with functionality and speeds that are second to none.
Both Android and iPhone users can enjoy this camera app.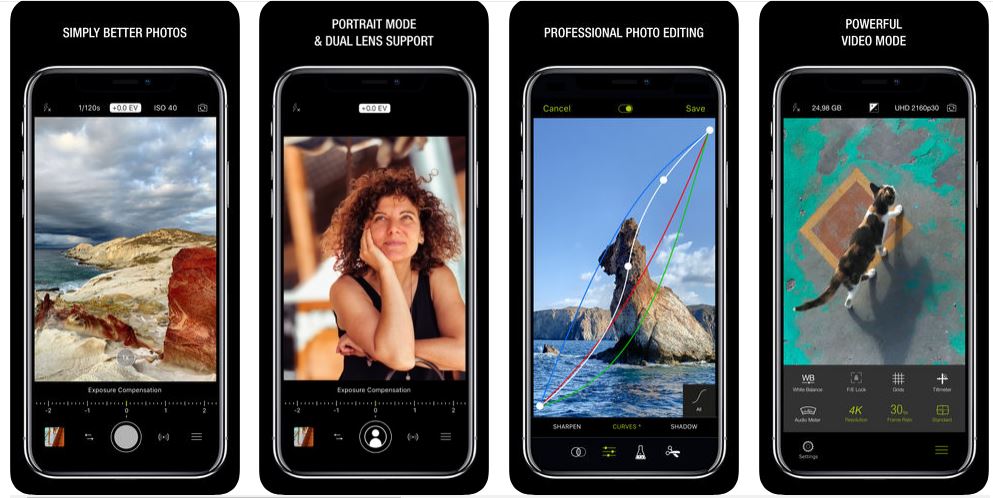 Pro Camera is a great choice for photographers, with full manual controls giving you a feeling similar to that of shooting manually.
The app, which is free to download and try, features full manual controls like shutter speed, ISO, and white balance, so its like having a little DSLR in your pocket.
However, to unlock pro features like photo and video tools, you'd have to pay $3.99, which is little compared to what this camera app has to offer. This purchase gives you access to options like fully manual, RAW, or dual lens control shooting.
You can adjust background blur from the app's Portrait mode with depth-control, and if you want to shoot in tricky lighting conditions, buy extra HDR and Low Light modes.
We'd love to hear about your best camera app. Which one do you use and what makes it great? Tell us in a comment below.