Are you looking for the best personal budget software to manage your finances?
Budgeting allows you to create a functional plan which balances your income against your expenses. An effective budgeting practice allows you to achieve your financial goals in the long run.
While some people may prefer to scribble their budget on paper, others may decide to cram their budget offhand. This redundant practice is open to human error and omission; hence, it is necessary to adopt functional technology-based personal budget software to manage your finance.
Best free personal budget software
Budgetpulse
Budgetpulse is free online personal budget software designed for anyone to easily manage their finances. In addition, Budgetpulse comes with simplified user interface which allows its users to easily access its features without technical assistance.
In addition, Budgetpulse comes with effective financial planning tools such as household budget spreadsheet, online budget tracker, saving goals, and more. Besides that, Budgetpulse offers extensive support such as FAQs, help guides, as well as video tutorials.
Download Budgetpulse
Mint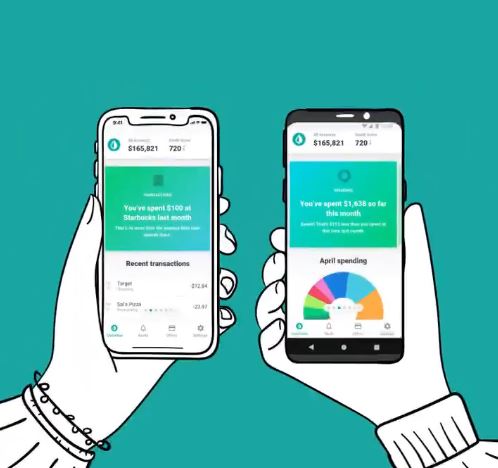 Mint is an effective personal budget software which allows you to visualize your finances in real-time. With a free account which you can set up in seconds, Mint also keeps your account information safe and secure with its military-grade encryption layers.
Furthermore, this personal budget software offers series of resources for users which allows them to manage their finances flawlessly. Besides, Mint comes with mobile applications for iOS and Android devices.
Download Mint
HomeBank
Last but not the least, HomeBank is a free personal budget software which allows you to manage your finances effortlessly. It is equipped with powerful accounting tools which is presented in a simplified user interface for all kinds of users.
Besides that, HomeBank is a cross-platform application which is available in 56 languages for its global users all around the world. On the other hand, you can easily import your account information from other third-party applications such as Microsoft Money, Intuit Quicken, and others onto HomeBank flawlessly.
Download HomeBank
If you are still experiencing challenges in managing your personal finance, you can make use of any of the personal budget software we mentioned above.
Do you know of any software which did not make our list? Let us know by dropping a comment below.