If you don't fancy paying money every month for a home internet connection, you don't have to worry. There are several other ways to get online without a regular ISP.
The method you choose to go with will vary depending on your location and how you'll use the connection.
Popular means by which most people access the internet include using a mobile hotspot, tethering your device, finding public WiFi or sharing someone's internet.
For people who work remotely or on-the-go, a fully-fledged mobile hotspot would be the ideal, while occasional or casual internet users may go for an internet stick or use tethering.
However, if you can't run a network cable, or your WiFi is on the blink, a USB WiFi adapter will come in handy.
Why You Should Use a USB WiFi Adapter
A USB WiFi dongle or internet stick is more affordable and accessible than mobile hotspots, or committing to expensive internet plans.
They're lighter and smaller, and better suited for when you're on the go or working remotely.
The downside with these WiFi adapters however is their speeds, signal strength and WiFi range as they're not as good as when using a hotspot device.
WiFi USB adapters add WiFi connectivity quickly and easily to any of your devices, and don't need any technical know-how to install, neither do they need cabling.
So which are the best USB WiFi adapters you can use to get the latest WiFi standard on your device, or add wireless internet connectivity to your PC?
We did the legwork and here's a roundup of our top picks for the best USB WiFi dongles available today.
Best WiFi USB Adapters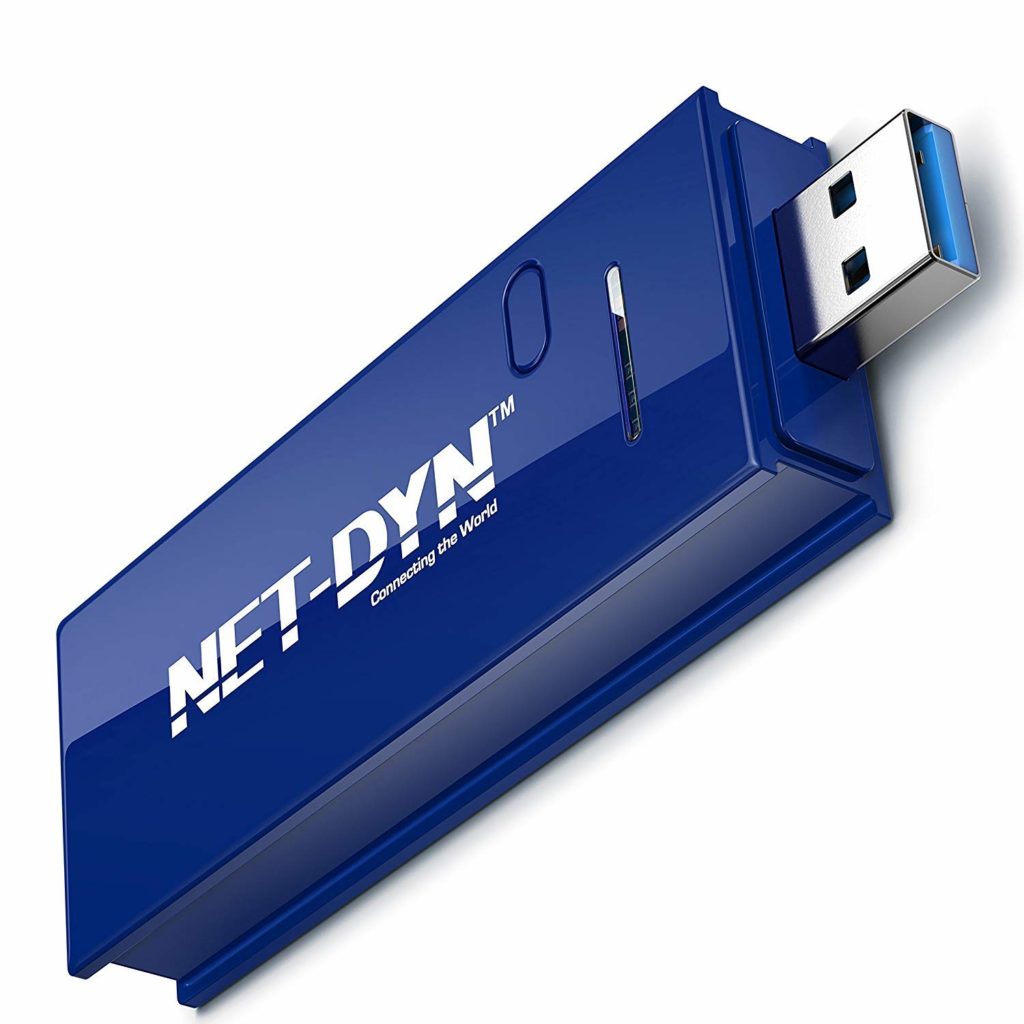 This USB wireless WiFi adapter works with Windows and Mac computers, and offers fast connection speeds while reaching and covering a highly impressive range of about 100 yards.
It's easy to set up and install drivers before connecting to the internet, and uses 2.4GHz and 5GHz capabilities, with reach speeds of up to 300Mbps.
As a mid-range WiFi adapter, this dual-band device offers three connectivity options: WPA/WPA2/WEP, ensuring it works with any internet provider available. It also comes with a lifetime warranty plus routine updates for software and drivers.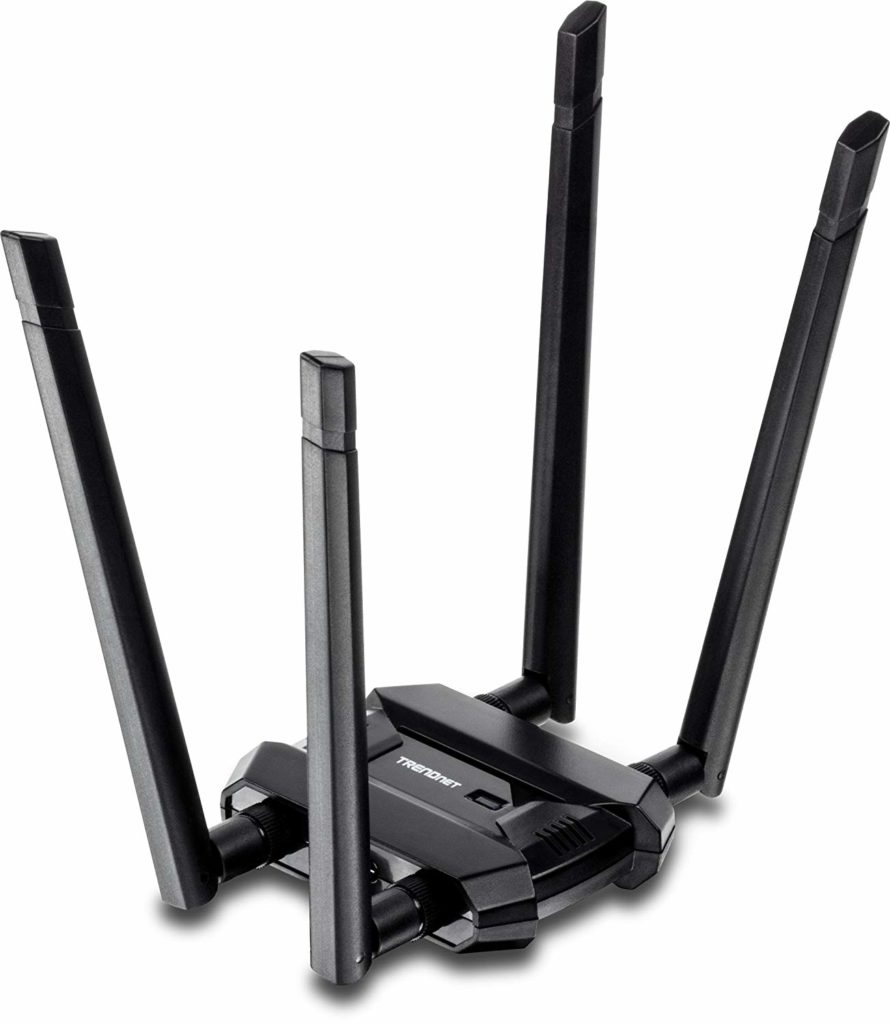 There are different forms of USB WiFi dongles, some focusing on portability, others on power. But if you're looking for the best USB WiFi adapter to use for reach and power combined, this is your best bet.
The Trendnet TEW-809UB comes with four external aerials, each 5dBi and offers an impressive range of 100 yards coverage, before it drops off in performance.
It supports USB 2.0 and 3.0, and uses the AC1900 standard with speeds of 600Mbps to 1300Mbps.
The size of this WiFi adapter may not be the ideal, as it is pretty large compared to some routers, so if you're big on portability, it may not be your first choice. However, it makes up for most of its shortcomings with its good performance.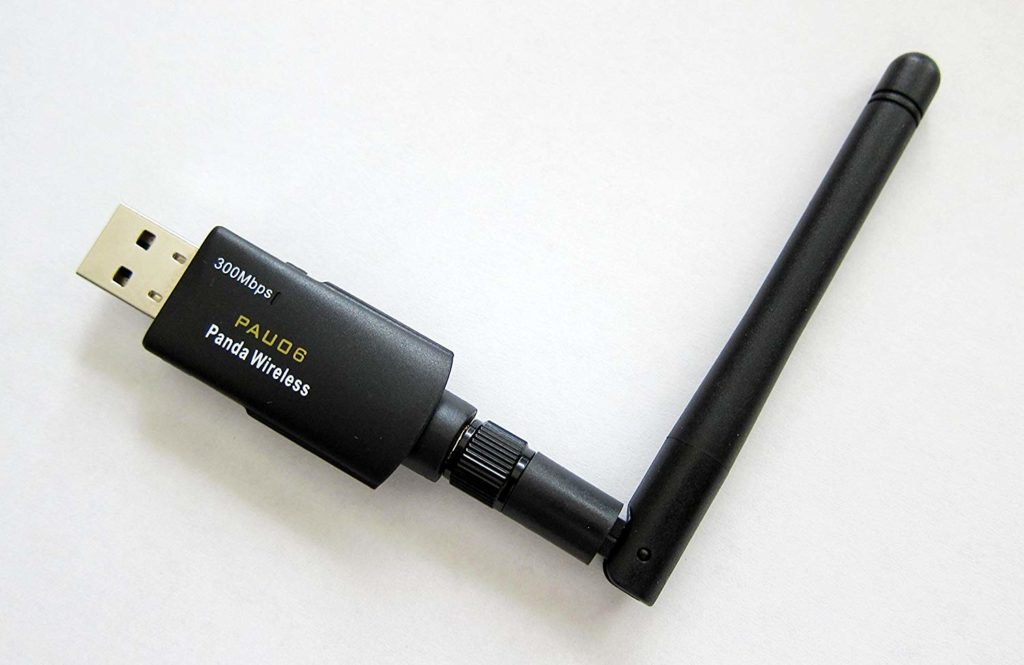 This is a budget USB WiFi adapter that delivers on performance, and ensures a stable connection regardless of the ISP you use, owing to its backward compatibility with the 802.11g.
Panda uses low power technology and doesn't drain a lot from your laptop's battery.
One of its unique advantages is it works with machines running Linux, Mint, Ubuntu, CentOS, and Fedora. It is also compatible with Windows 10 and Mac OS.
Its two external aerials are 5dBi, and the WPS button ensures you are quickly connected without any hassles. What's more, it comes with high-end security standards including the 128bit WEP, WPA and WPA2 (TKIP and AES) encryption standards.
Like the Trendnet WiFi adapter, this one too is large so it won't be ideal for connecting on the go, plus its maximum data speed is 300Mbps.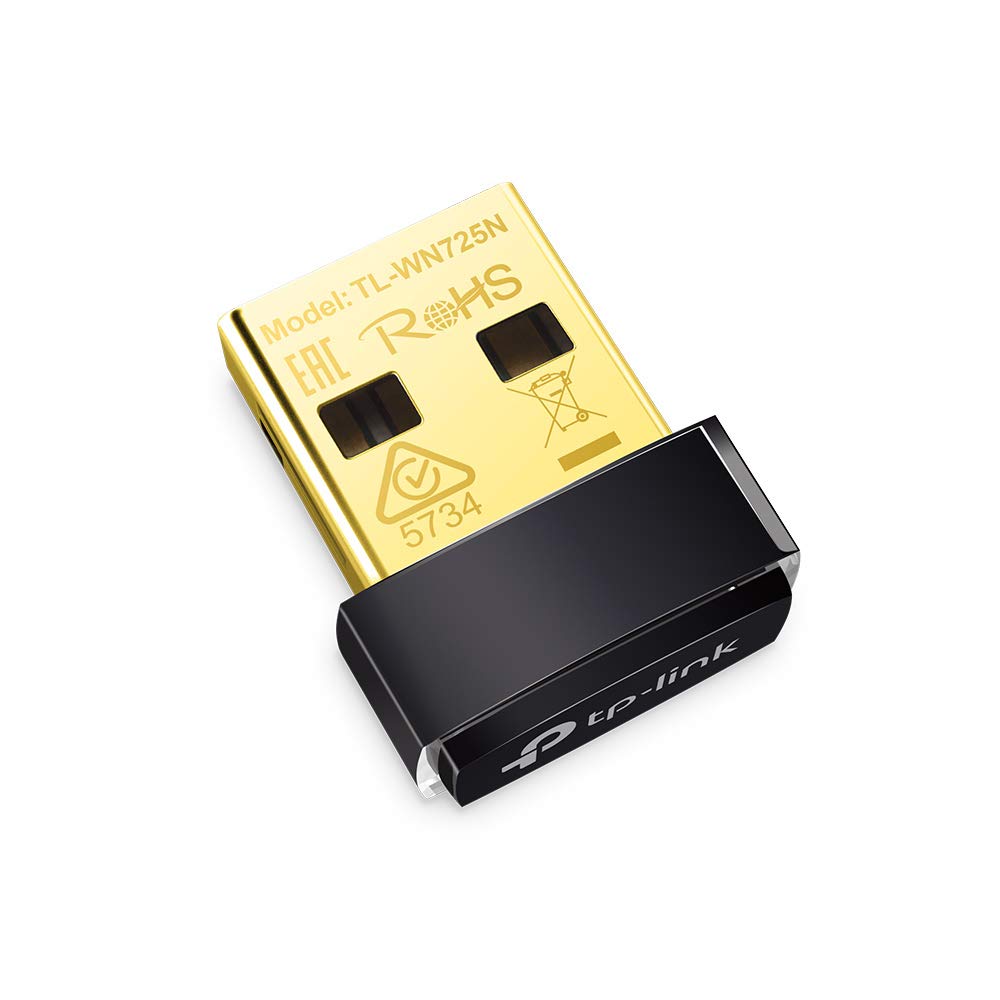 TP-Link offers a variety of USB WiFi adapters, among which are the TP-Link T2U Nano and N150 Nano.
Both are compact choices at the right prices, and are highly portable given their small sizes, which won't interfere with your other ports while plugged in (won't get knocked out either).
The downside though is you have to be close to a wired or wireless router or modem for the best performance from this WiFi adapter.
Otherwise, they'll give you peace of mind owing to the security standards these devices offer including the WEP, WPA/WPA2, and WPA-PSK/WPA2-PSK security standards.
This dongle offers the best value for money plus great features, and works on Linux OS too.
Its speeds are good if you compare with the high-end adapters like Trendnet TEW, with 450Mbps on 2.4GHz networks, and 5GHz bands having up to 1300Mbps.
However, it lacks when it comes to range as it has no external aerials so it may not match similar reach and coverage as those of high end adapters.
A less costly Edimax adapter, the EW-7811UN is available, which is similar to TP-Link Nano's Archer T2U model, but with lesser features, WEP encryption, and backward compatibility with 802.11b/g networks.
Edimax WiFi adapters are known to be energy-efficient thanks to the company's smart power technology.
How to Pick The Best WiFi USB Adapter
The WiFi USB adapters we've listed are targeted to specific users, but before you buy one, you need to know what to look for in a WiFi USB adapter.
There are three important things to look for in the best WiFi USB adapter: size, speed, and range.
USB WiFi adapters vary in size, some very small and others as large as fully-fledged routers with aerials. If you want portability, a smaller adapter works best, but there are bigger ones with features that divert interference for better connectivity.
In terms of speeds, you want something that won't cause buffering while you stream content or browse. Find a USB WiFi adapter with speeds of at least 300Mbps, some even offer up to 1300Mbps.
Reach and coverage is an important factor that determines whether you'll have issues connecting or not. This also depends on where your router is setup, so finding an adapter with a longer range helps if the router is far off.