Are you looking for a portable printer to help you create print photos or create professional documents on the move?
Whether you just need to print some documents or photos quickly, or you're on the go, you can find a mobile printer to take out and about with you.
Today's printers are more flexible than the big, bulky devices that needed lots of wires to function. Most of them have wireless connectivity so you can print from any device, without worrying about cable management.
There are also several battery-powered portable printers that let you carry them along wherever you go.
Here are the best portable printers you can buy for 2019.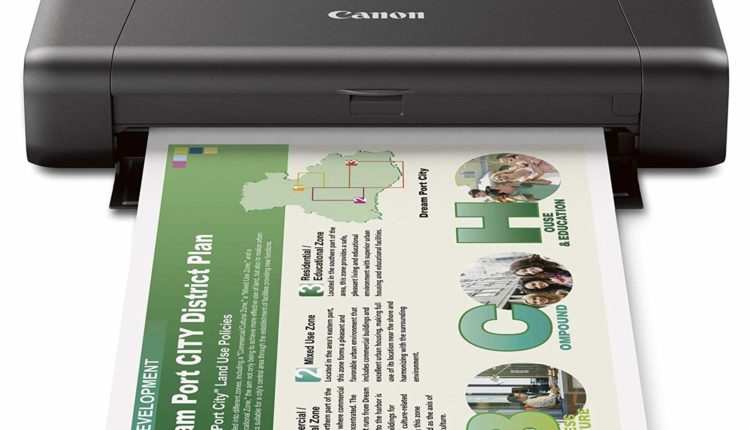 This portable printer may not be the most recent on this list, but it still is the industry standard for mobile printers.
It can print photos and documents alike, and has an optional battery so you can go with it anywhere knowing you can print up to 240 prints wirelessly with ample battery life.
Overall, this printer's 50-sheet capacity is ideal for an ultra-portable printer, with cartridges that can print 191 black and white pages, and 249 pages for color print. This figure drops faster if you're printing full color pages.
You can connect it wirelessly to Apple's AirPrint to print directly from iOS devices, and for Android, download Canon's PRINT app to use it with online cloud services.
It delivers excellent printing quality and there are no paper jams with this one. However, its set up may be complex, and it can only hold up to 50 sheets at a go.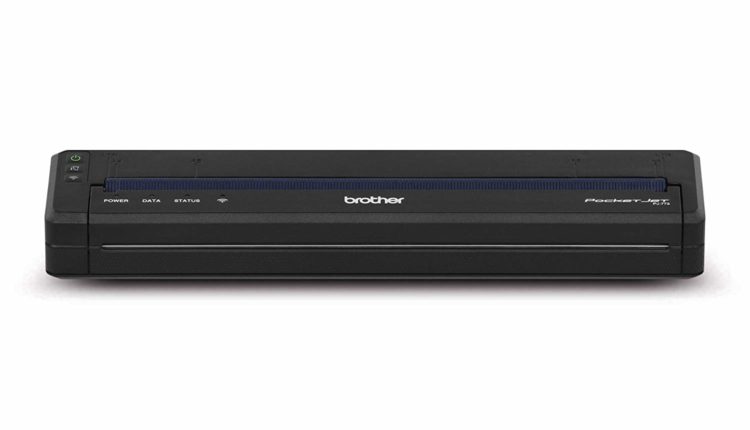 Brother designed this portable printer that uses inkless thermal print technology to fit snug together with your other accessories on the go.
The printer relies on fewer moving parts, and all you need to have is the special thermal paper to use it.
It comes with its own battery pack alongside a power adapter, and can be used anywhere you go, whether on the road or airplane. Its WiFi is also built in, but you need not look for a network to connect as it offers a mini USB port and WiFi direct.
This portable printer delivers detailed prints, and doesn't need ink to use. It also prints fast, with detailed, sharp quality like that of a laser printer.
However, it's expensive and requires thermal paper to use, but for size and connectivity, it's a great companion.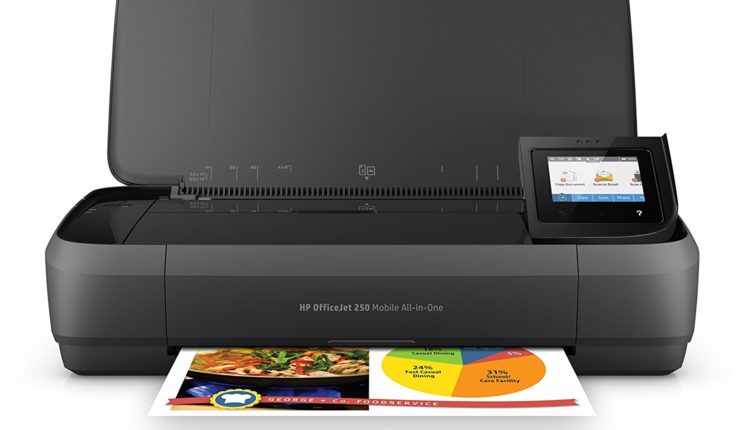 This is the most feature-rich mobile printer available today, despite its price tag, which you can stick into your travel bag or backpack and you're ready to print on-the-go.
Its feature set is extensive, with all-in-one features like faxing and scanning, and a battery that lasts up to 500 prints when not on a power outlet.
It also has a 50-sheet capacity and 10-page automatic document feeder for legal-sized and letter prints. Its black and tri-color cartridges can last 200 pages and 165 pages respectively before replacements.
Extra features include the Bluetooth and WiFi, so you can print from any device easily thanks to HP's native ePrint app for iOS and Android.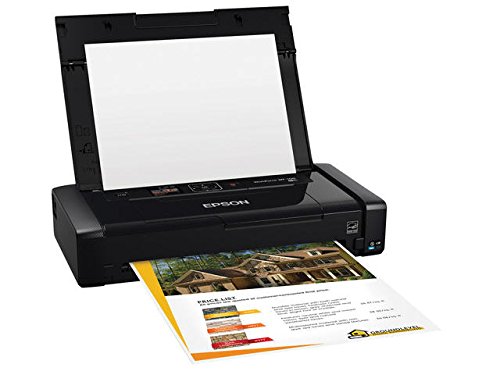 This is a small and light portable inkjet printer, which is thus far the world's smallest and fits snug into any bag or briefcase.
It is powered over USB, with a battery that can deliver up to 100 pages in one charge, with a single set of pigment ink yielding up to 250 pages and 200 in color.
Some of its unique added features include WiFi Direct and WiFi so you can connect wirelessly without the need for a network. It's also compatible with Google Cloud Print, AirPrint, and Epson iPrint for simplified mobile printing.
This mini portable printer is feature rich, but doesn't have auto duplex and is pricey. However, it still outshines its rivals as an excellent wireless portable printer.
The Fujifilm Instax Share SP-3 is a fun, small, and stylish portable printer that prints digital images on square-format instant film.
While it's easy and fun to use, it can rack up the film printing costs, as the photo paper is expensive.
The printer easily turns your photos into physical prints from your mobile device or Instax camera, using the inkless system that sears images on square format photo paper.
As good as it sounds, it is limited in applications and has fewer features besides WiFi. However, the photo quality is accurate and colorful, and is a great way to print out photos you can share as mementos with loved ones or stick to your wall.
It's a compact, battery-powered mobile printer that works with Android and iOS devices as well.
Which portable printer do you use or have you used before? Tell us about it in the comments.