Based on the popular Metro novel series, Metro: 2033 and Metro: Last Light were some of the best shooter titles of the decade. The series will be concluded by Metro Exodus, which should arrive in next year.
The studio that developed the titles, 4A Games, has recently released a set of new screenshots that reveal the beauty of a wasteland that will be soon explored by players from all over the world.
The new game will use NVIDIA's Hairworks and Advanced PhysX effects in order to build a vibrant world that looks beautiful and harrowing at the same time. Metro: Exodus will also be one of the first titles to employ the real-time ray tracing effects introduced with the new RTX video cards.
The game series follows an alternate timeline where a massive nuclear war wiped out most of the humanity in 2013. The events of the first game begin two decades later in 2033. When the nuclear warheads struck many people rushed to the metro in order to avoid what looked like certain death. The exits that lead in and out of the stations have been sealed in order to prevent dangers like radiation and mutants from breaching what was thought by many to be the last safe haven of humanity.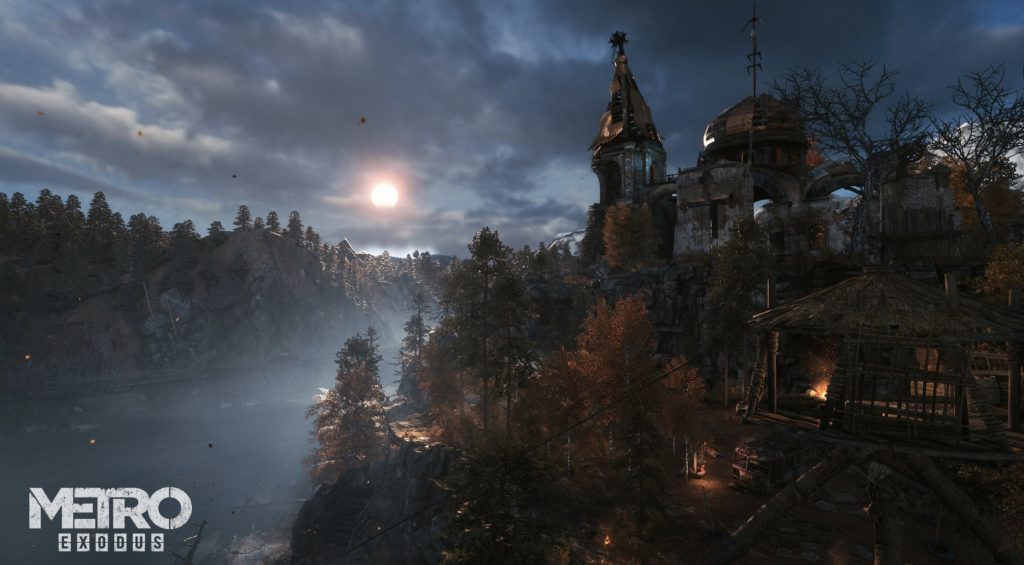 As Artyom, the player will explore the vast underground network in order to track down valuable resources. What at first looked to be a regular mission will pave the way for a deep experience as the last remnants of civilization will face a terrible threat.
One year later, a new danger will come from within. In Metro: Last Light the factions of the metro will fight for ultimate power as they struggle to capture a doomsday device. Artyom will remain a beacon of hope while the darkest hour is approaching.
New stories and challenges await Artyom since it seems that life has survived beyond Moscow. Journey with him when Metro: Exodus is released on February 15, 2019.