Do you need a VPN for gaming?
While most people don't think it's a clever idea, probably because it may encrypt your traffic and route it through a server, potentially affecting gaming performance, ping time and connection speeds.
All these are possible pitfalls, but there are several reasons you need a VPN while gaming online.
When using the internet, you're open and vulnerable to observation and attack, which is why a VPN can protect you from advertisers, spies, and online snoopers, affordably.
A VPN also gives you unrestricted access to unblock geo-restricted games, access servers that are region-locked, and play games freely from anywhere in the world.
Another consideration is security. VPNs can increase your protection against DDoS attacks, which can be used particularly during competitive gaming online.
How to choose a gaming VPN
If you want to muster the best gaming experience while using a VPN, you need to pay attention to the following:
Server network the VPN firm offers – the more the better, and the higher your chances of getting fast connections
Speedy performance levels
Stable and reliable connection
Dedicated gaming servers
DDoS protection
If gaming is your thing, you need a VPN, and the services on our list are a great place to start.
Best VPN For Gaming 2019
ExpressVPN

This all-round VPN for gaming has a large server network of over 3000 servers so you can find a fast server from any location in the world. It also offers custom mobile apps for Android and iOS, and delivers on speeds with great performance levels. It supports up to 3 devices, and you can access it from 160 different server locations across 94 countries. It keeps no logs of your activity, and offers email and chat-based support in case you have questions or troubleshooting issues. It is one of the most expensive VPNs for gaming, but still in a class of its own in terms of features and coverage so its value for money.
Why we like it
Good server network and locations
Quality mobile apps
Why we don't like it
This is a highly secure and fast VPN that has its own servers and infrastructure and impressive performance levels. It offers support for up to 5 devices, with a server network of more than 700 servers in over 70 locations. You also get to pick from more than 200,000 IP addresses so in case one is compromised, you quickly get another to protect your identity and privacy while gaming. Also included is a NAT firewall that blocks unrequested inbound traffic, plus easy-to-use apps for various devices.
Why we like it
Really fast speeds
Free trial
Uses proprietary VPN technology
Has mobile apps
NAT firewall increases security
What we don't like
Expensive billing
No refunds
Some servers don't work

For ease of use while gaming, Tunnelbear VPN is your best bet. If you just want a VPN that performs well without the crazy setup, this works just fine. It also offers attractive mobile apps for most major platforms, and its easy installation gets you connected to the nearest server in a single tap or click. What's more, new users get 500MB of data monthly to test run the service, and its pricing is reasonably affordable if paid annually. Tunnelbear servers are in 20 countries, but you need to check the list for the region you're looking for.
Why we like it
Affordable
Privacy policies
Browser extensions with stand-alone ad blocker
Good speeds
User-friendly design
Easy setup and installation
Zero-log policy
Unique features for privacy
Unlimited data options
What we don't like
Lacks geographic diversity for server locations
Speeds are usually slow
Lacks router support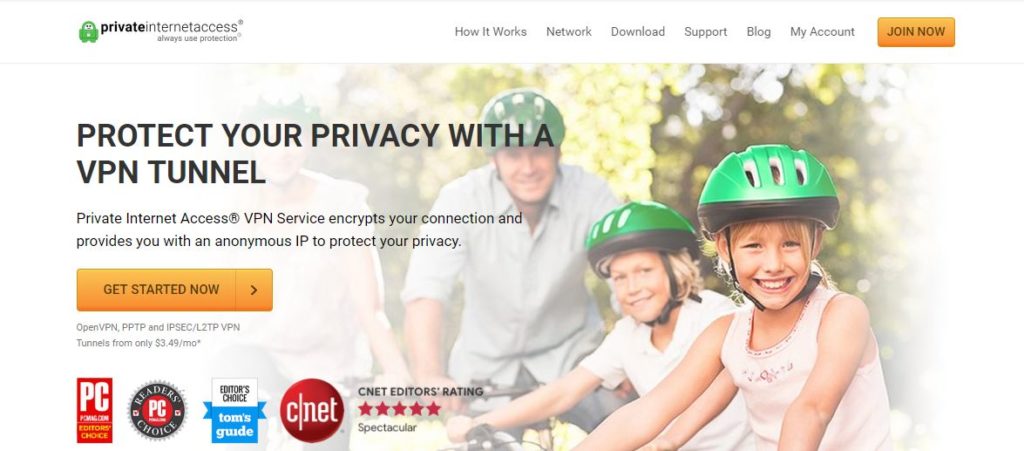 Like most gamers, you may be on a budget and need a VPN for gaming that meets all your needs and isn't a free-to-use service.
Private Internet Access (PIA) VPN offers the lowest annual costs with a reasonable monthly option compared to other gaming VPNs on this list, but this doesn't mean it compromises on features.
This VPN has nearly 3500 servers spread across more than 30 countries, plus it runs on most major browsers and operating systems, so it's easy to use.
Why we like it
Affordable
Great app interface
Ad blocking
BitTorrent and P2P file sharing support
Quick setup
Fast connections
Cross-platform support
Strong customer privacy policy
Why we don't like it
No free plan
No specialized servers

This gaming VPN is the best for ping, with servers across 37 locations and support for up to 5 devices. Its global coverage is decent, though performance is what gamers want most. It has fast upload speeds, and offers mobile apps if you're into mobile gaming. Overall, it offers a good mix for gamers in terms of the lowest latencies and mid-level download speeds.
Why we like it
Solid performance
Impressive low latency
Why we don't like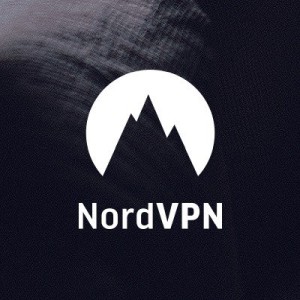 If you want extra security, NordVPN is your best option. Besides having a large server network, this VPN for gaming has unmatched security features.
Gamers concerned about DDoS attacks need not worry anymore because NordVPN has specific protection against this over its server network that's nearly 5000 servers.
A unique feature is its "double VPN" that means your traffic passes through two of its servers before getting out into the internet, plus Onion over VPN that routes the VPN traffic via Tor network.
In terms of performance, NordVPN helps you see the servers that can give you better performance as it displays distance and current load. It also offers clients for desktop and mobile with guides on how to set up on a variety of routers.
Why we like it
Large server network
Diverse global locations
Unique and specialized servers
P2P sharing allowed
Ad blocking
Six simultaneous connections
Strong privacy policy
Helpful features
Unlimited bandwidth
Cryptocurrency payment option
Ready to get your game on with a VPN? Tell us which one suits your needs the most, or if you're already using one, we'd love to hear about it in the comments.