So you have a new gaming rig, the latest video games, and the best gaming headset to match. But how comfortable is the chair you sit down on as you dive into an immersive experience?
A good gaming chair can take your gaming and sitting experience from painful to plush comfort in no time.
While this may not be the first thought on your mind as you pick out your gaming gear and other accessories, a gaming chair is an important consideration. Not only will it keep your back supported and your whole body comfortable for hours at a time, its also a great addition to your gaming space aesthetics.
We gathered some of top picks available on the market right now so you're sure to find something that fits your tastes, from ordinary-looking ones to futuristic-styled seats replete with vibrant colors and RGB lighting.
Here are the best gaming chairs that'll help you spend more time enjoying your game, and less trying to shop around.
Best Gaming Chairs for 2019
While most gaming chairs promise ergonomic design and extra padding, this chair adds to your relaxation and comfort as it has massage functionality.
The Ficmax high-backed gaming chair sports a headrest and lumbar pillow, padded executive-racing design, and free USB electric massager.
As you enjoy your gaming, the chair's implant massaging function is activated along its side and within its lumbar cushioning, giving you relief from cramps while increasing comfort through a soothing pulsation.
Also included is a retractable footrest and adjustable armrests, which make it ideal for a power nap if you must have one.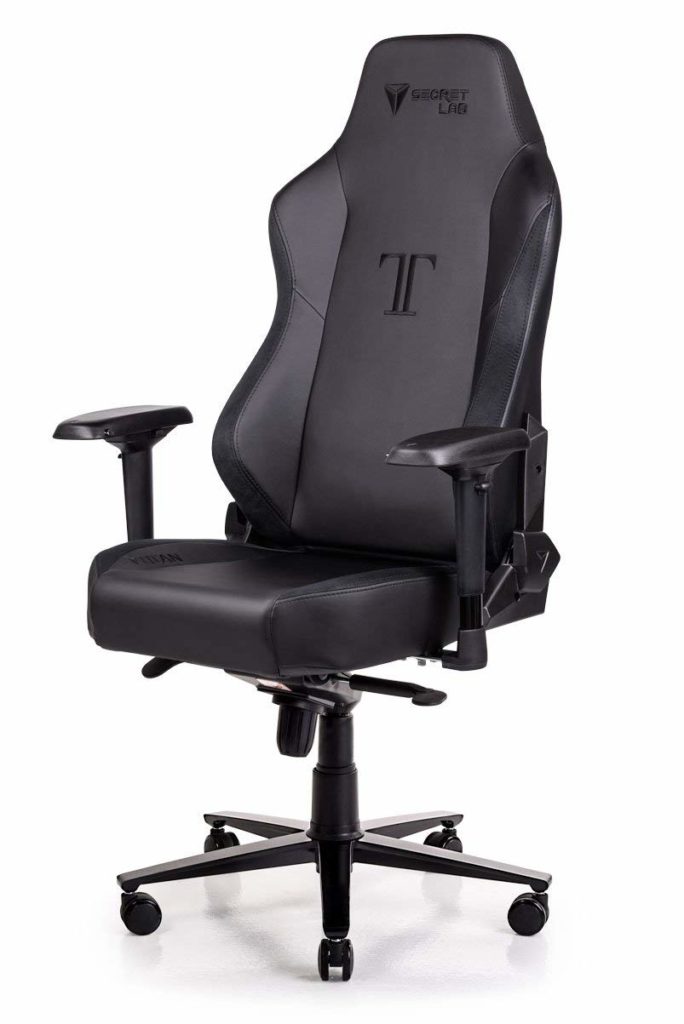 Inspired by car racing seats, the chair is designed to conform to the shape of the human body, for more lateral support and weight distribution. Each chair spawns from unparalleled craftsmanship, quality core materials, and state-of-the-art manufacturing.
The extra-large, adjustable gaming seat is designed with SoftWeave fabric on its exterior and plush padding, making it a soft and comfortable chair.
Despite its limited height adjustment, the chair has built-in lumbar support, and subdued molding, so it stands out from most gaming chairs that claim to be luxuriously upholstered.
For a more immersive gaming experience, the X Rocker II gaming chair is an excellent option.
It features interactive audio control what with its powerful subwoofer and two front-facing speakers, but you can control this sound from a panel whose controls are easily accessible. A headphone jack is included if you want to keep the sound to yourself and not disturb others around you.
This way, you get to feel all the audio effects and the music creating an engrossing gaming experience to remember, every day.
Its ergonomic design with full back support delivers the comfort you need for extended gaming, and its vinyl black cover is easy to clean and pleasant to the touch.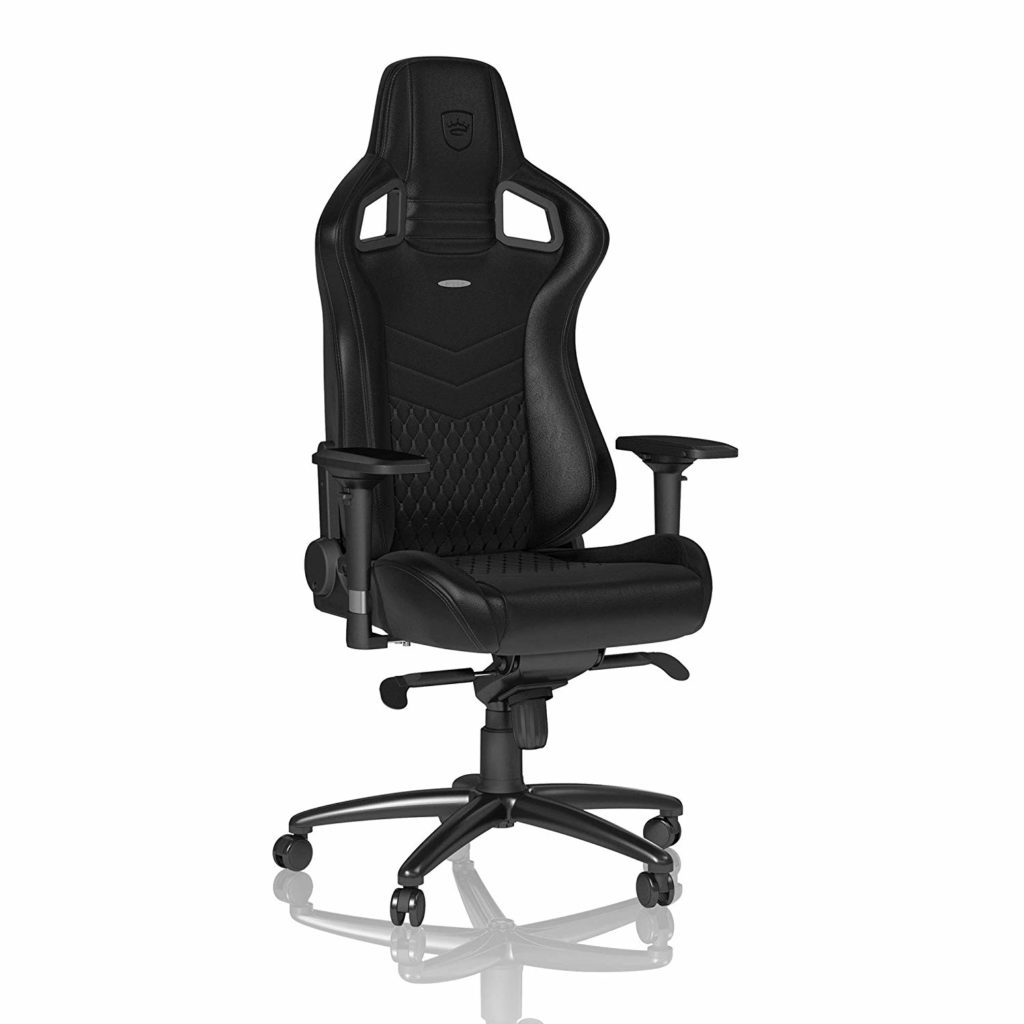 This leather-clad gaming chair is built with premium real leather with cross-thatched embroidery, making it a fine gaming throne fit for a gaming legend.
Its quick and easy to set up, with extensive adjustability so you can customize your position to your liking.  So if you like reclining as you play, you can recline up to 135 degrees, and adjust the armrests in four dimensions for flexibility.
The seat is extra soft, with thick real top grain leather, and molded cold foam for optimal breathability and comfort.
It also has PU casters for soft and hard floors, and both neck and lumbar support cusions are supplied.
Inspire by luxury sports car interiors, this robust and practical chair offers ergonomic functionality, with an expertly designed solid steel frame, debossed logo, and premium stitching.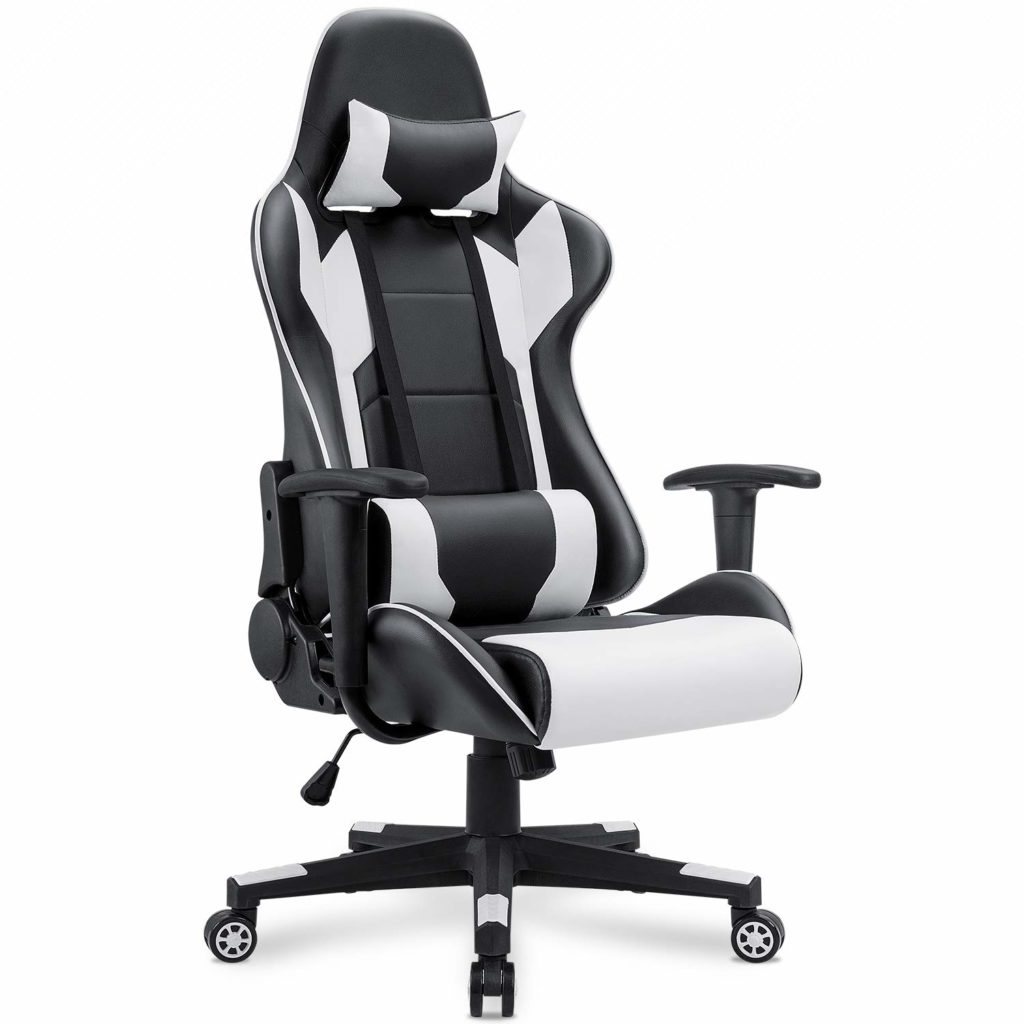 This is a racing-style gaming chair built with selected material and high-density shaping foam for more comfort, anti-oxidation, elasticity resilience and service life.
The sporty two-tone PU leather material is skin friendly and resistant to wear and tear, plus its steel frame makes it a sturdy and stable chair regardless of the moves you pull while gaming.
It offers value and performance all in one versatile chair, plus ergonomic high back for lumbar support, and a natural fit for your body from the head, neck, and shoulders.
A tilt locking mechanism with 90-180 degree adjustment angles make its design orthopedically friendly, so you can rock back and forth as you like, or lay flat if you want to nap.
Do you have a favorite gaming chair? Share about it in a comment below.