Antivirus software can help you protect your Windows 10 PC from malware and to safeguard personal information and online identities. If you are not using any antivirus programs, then you are at risk. There are lots of antivirus software in the market, but most paid suites offer premium services. However, you can't deny the fact that a range of free software have been offered to provide the same experience.
Best Free Antivirus for Windows 10
Microsoft Windows Defender
It comes with the Windows package, which was once having a subpar performance in combating malware and other threats. Well, the introduction of Windows 8.1 and 10 have made it even better. However, it can only protect browsers that came from Microsoft.
Download Microsoft Windows Defender
Panda Free Antivirus
The focus of Panda was for malware detection, particularly on Windows 10. However, it is not as impressive as other software because it was known to affect system performance. Moreover, it has a high rate of false positives, such as benign files mistaken as malware.
Download Panda Free Antivirus
Avira Antivirus
Just Avira's competitors have improved, its performance against malware has declined a bit. However, it has a high degree of customization, with a wide array of free add-ons, which include a password manager and VPN client. However, you still need to take note of its features, as most of its best functions are reserved only for the paying customers.
Download Avira Antivirus
AVG Antivirus
Avast and AVG have now become part of the unified malware-detection suite. This comes close to the leaders in the industry, namely Bitdefender and Kaspersky. Most of all, they have light impact on system performance. Nevertheless, the free version of AVG Antivirus comes with less useful extra features in comparison to Avast's free antivirus suite. That might just be quickly paid off with AVG's customization options. Just be ready to get annoyed by the need to upgrade to a paid version of the AVG software.
Download AVG Antivirus
Bitdefender Antivirus
In a review conducted among the antivirus software on the list, Bitdefender is a must-try option. In fact, its malware detection tool has been rated second to none. Moreover, its free antivirus product would include all the basics, with only a little impact on system performance. The only downside with this software is that it can only provide few options and its interface is hard to figure out. Those who might want to schedule a scan might find it hard to do so.
Download Bitdefender
Avast Free Antivirus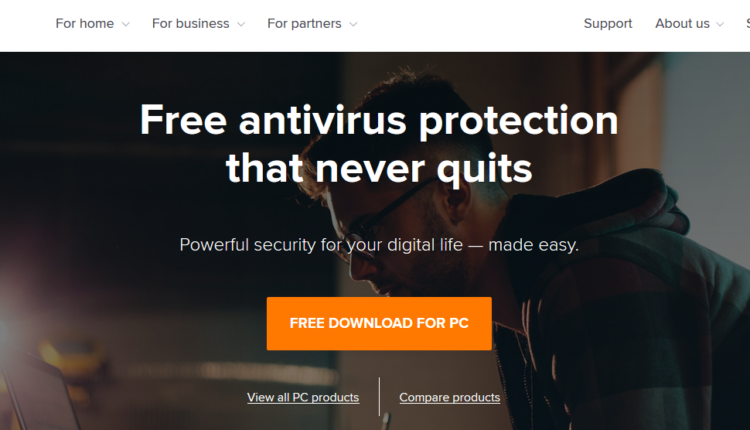 Among the antivirus software on this list, this suite is a totally worth it offer. After buying its rival AVG in 2016, their malware detection engines have collaborated, leading to remarkable improvements. Avast was once noted to have a friendly interface with a nearly undetectable impact to the system. It also has some useful features that come as extra, which include the network scanner and password manager. Thus, it makes Avast Free Antivirus recommended antivirus software for Windows 10. This is due to the almost perfect protection mechanism that you can hardly get from free antivirus software these days.
Download Avast Free Antivirus
In conclusion, you can make use of any of the above-mention antivirus software to protect your Windows 10 PC against any form of security threats.
Did we include your recommended free antivirus software in our list?
Editor's Note: This post was originally published in October 2017 but has been updated for accuracy and freshness.