If you run a website, one of the key metrics you check almost every other day are the analytics, so you can tell how your site is performing, which content gets more views, and the number of website visitors.
While analytics helps you gauge the performance of your site, you'll need to keep monitoring user behavior, traffic, and other factors to better understand the performance and usability of your products.
What is Digital Experience Monitoring?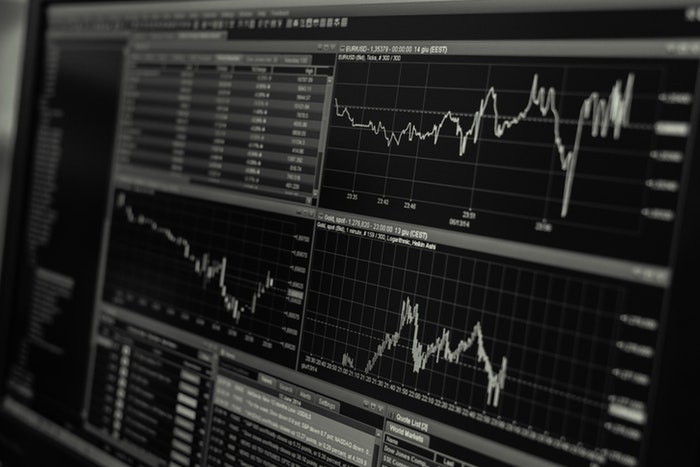 Digital Experience Monitoring (DEM) is the collective experience of all human and machine, and other digital agents, as they interact with the app and service portfolios of your enterprise.
Unlike app performance (APM) and end-user experience monitoring (EUEM), DEM focuses on the overall experience with applications.
The other two, APM and EUEM, focus on the application's performance and availability, as well as the interaction by customers or human end-users with an application respectively.
However, DEM solutions may have less logging functionality and technical analysis compared to app performance monitoring (APM) software, but offers more optimization and user experience monitoring features.
As more businesses and enterprises shift from APM to DEM in the digital transformation, it is critical to have DEM software tools that can make the transition smooth, and offer better user experience.
If you'd like your brand added to this buyer's guide, email your request to [email protected] with the specific URL of the guide as the subject line.
Why Digital Experience Monitoring Software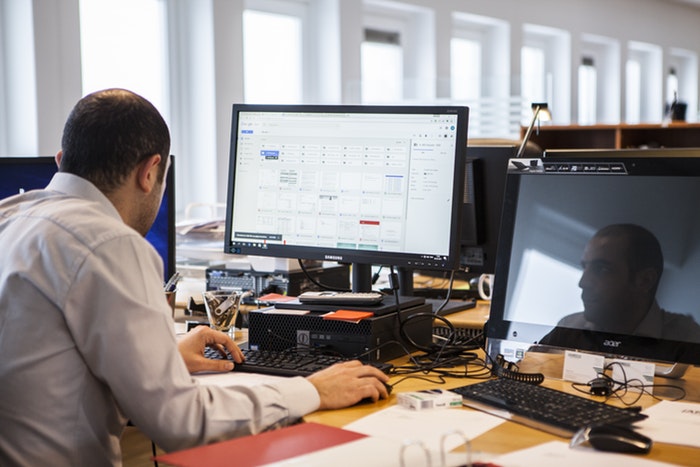 In order to effectively perform in-depth research and monitoring of your site, there are several digital experience monitoring software tools that can assist you to discover, track, and optimize your end-user's experience and web-based resources.
DEM software integrates simulated or active traffic and/or real-user monitoring so as to analyze the experience of the real users, and theoretical performance of your website.
These tools also offer analytical features that examine and improve app and site performance, while helping you understand how your visitors navigate through your site.
They also help you discover where the end-user's experience suffers so you can optimize it for better digital experiences.
Ultimately, DEM software ensures your business delivers great digital experiences while increasing productivity. It also saves you money that would otherwise have been lost due to system glitches, and protects your brand's reputation.
How to select a Digital Experience Monitoring Software
DEM solutions have specific features and traits that you need to look for before choosing the best one for your business. These include:
Constant monitoring of application performance
End-user experience monitoring features
Integrates active and passive user monitoring
Best Digital Experience Monitoring Software For 2019
Dynatrace is a DEM software intelligence platform designed specifically for complex enterprise cloud environments trusted by including 72 of the Fortune 100 companies, and others across the globe..
The software lets you see through your user's eyes while enhancing digital experiences.
As an all-in-one platform, Dynatrace does more than app performance monitoring to include services such as artificial intelligence for IT operations (AIOps), cloud infrastructure monitoring, and DEM.
Its software intelligence platform allows you to:
Modernize and automate your IT operations
Develop and release higher quality software faster
Deliver superior user experiences
Most approaches to DEM weren't designed for enterprise cloud, instead, they were built for monolithic and static apps that run in data-center environments.
Enterprise cloud apps are dynamic, complex, built on micro-service architectures, and run in containers as DevOps drives change frequently.
These changes thus require software intelligence, which is a new approach to performance monitoring.
To use Dynatrace, you need to deploy its OneAgent tool on your hosts and the software automatically detects your environment, and sets baselines.
It also alerts you on any problems and their root causes, plus the impact of the problems it detects.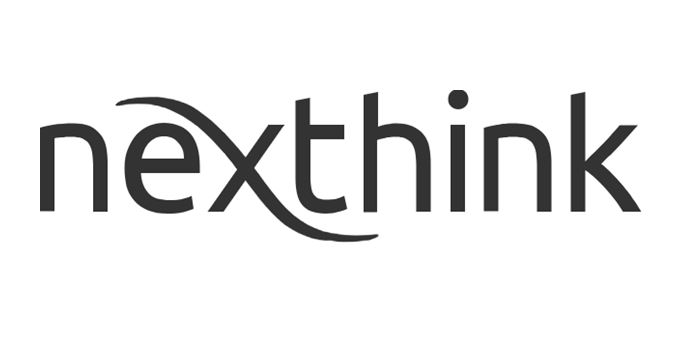 This DEM software is a global digital employee experience leader, whose products let enterprises create highly productive digital workplaces.
Nextthink allows you to have more insight into truly what's going on, so you can be proactive.
Some of its benefits include improving the quality of your company's IT services for end users, empowering digital workplace transformation, and ensuring endpoint security and compliance.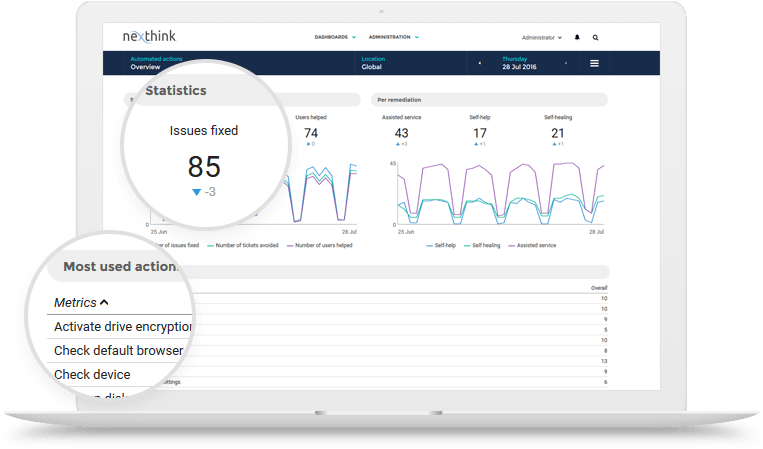 Employees lose about 22 minutes a day on IT issues alone. Nextthink prevents creation of such incidents while reducing the MTTR for open incidents, and offering deep insight into the end-user experience. 
This way, employees get to enjoy amazing digital experiences as the software delivers an optimal end-user experience through:
Real-time analytics
Automation
Employee feedback across endpoints
Your IT teams in turn get to meet the needs of the modern digital work environment.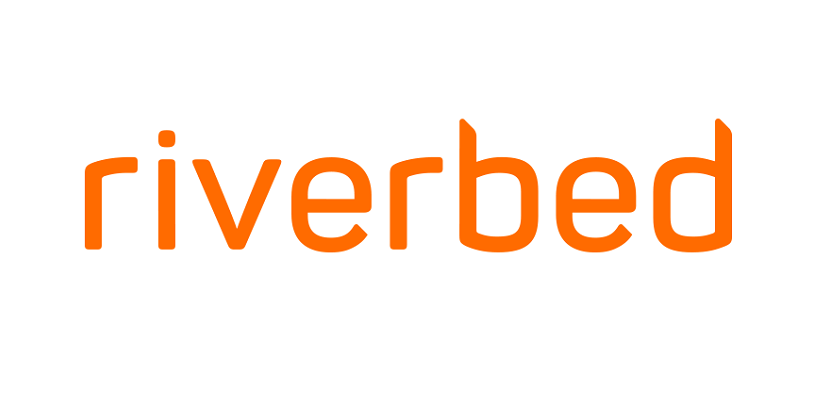 This digital experience monitoring and management software has been named a leader in Gartner's Magic Quadrant for Network Performance and Monitoring for 6 years in a row, including 2019.
Riverbed offers several solutions including APM, EUEM, and Network Performance Monitoring.
However, it also has a Digital Performance Platform through which it provides digital experience monitoring and management for businesses and enterprises.
Some of the benefits your business can derive from Riverbed include:
Elimination of blind spots with end-to-end visibility: Riverbed's DEM software unifies the user experience, infrastructure, application, and network visibility to monitor and improve performance proactively. It also offers data and insights for your IT team to perform their work more effectively
Deep dive into the digital experience for a full view of how your digital services perform, and their impact on your business. Riverbed captures detailed analytics on performance across devices, networks, apps, and infrastructure so you can have a holistic view of your end-users' experiences
Consistent delivery of high performing digital services using unified performance views: Riverbed enhances cross-team collaboration during troubleshooting, hence faster mean time for repairing and freeing up IT teams to focus on optimal digital service delivery
Offers business-relevant insights so you can prioritize development efforts while ensuring new releases meet end-user and business needs. Riverbed does this by integrating performance monitoring into DevOps, ensuring new releases are optimized for production

This DEM software revolutionizes end-user experience monitoring so you can deliver great digital experiences for your web visitors.
The platform offers full visibility into the experiences of your users plus real-time intelligence into your services and apps so you can detect and resolve any problems quickly.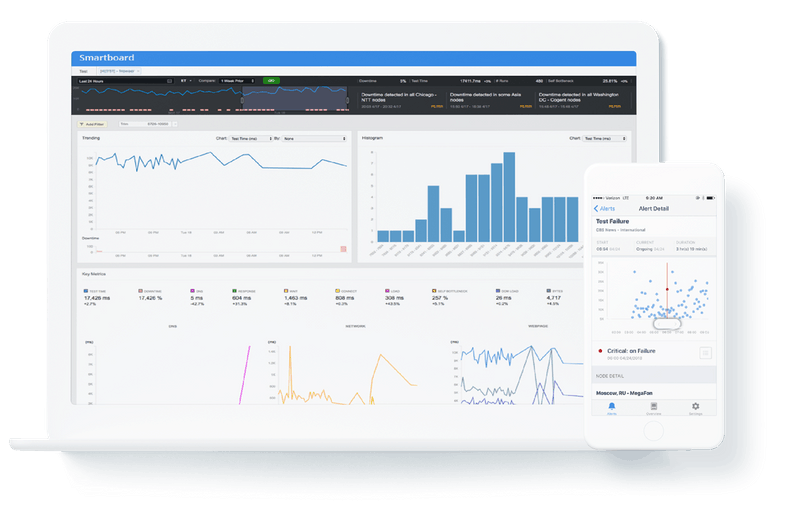 Catchpoint offers the following features for digital experience monitoring:
Synthetic monitoring: This allows you to monitor anything on your site that affects end-user
Real-time insights: You can view all applications and APIs in real time to gain extensive insights into the performance of your systems
Geographical and Network testing: Catchpoint also lets you test across networks and geographies so you can have an external view of how your digital experience is delivered
Global monitoring infrastructure: This allows you to use consumers' ISPs, backbone networks, and mobile networks to understand the true performance as your end users experience it
RUM: This feature allows you to gain more accurate correlation between your business and its performance. Together with synthetic monitoring, you can improve service delivery continuously. You can also stay on top of performance issues while managing user experiences proactively using smart alerts and near real-time data
Enterprise Nodes: These help you get a clearer view of your site's performance without the clutter from the internet so as to verify and/or rule out any internal system issues
Catchpoint also allows you to improve app and website quality, monitor performance and availability of SaaS apps and intranet used by employees, so as to discover any issues via continuous testing.
Do you have a digital experience monitoring software for your enterprise or business? Share with us in the comments below.